In retrospect, 2022 was a great year to be a Hip-Hop fan. The community saw the return of its proclaimed "GOAT" Kendrick Lamar. Drake dropped two great projects (or at least one depending on who you ask). The Griselda camp, along with Boldy James and Roc Marciano, all released fantastically gritty albums. And Metro Boomin returned from a four-year hiatus with the incredible "Heroes & Villains".
2022 also saw the rise of the relatively new subgenre "rage-trap", a high-energy electro soundscape that this year Yeat and producer BNYX elevated to new heights. Alongside the likes of Ken Carson and Destroy Lonely who have also notably developed a cult following within the underground Hip-Hop community.
This year the fans have truly been spoilt, however, some of the releases that are rumored to come out this year in 2023 may even rival the year we've just had. Let's dive into the top five most anticipated Hip-Hop albums of 2023.
5. Lil Uzi Vert – Pink Tape
The Soundcloud Era icon and self-proclaimed "rockstar" Lil Uzi Vert, has been teasing the release of Pink Tape since the summer of 2021. After the release of his three-year awaited album, Eternal Atake, Uzi took a short hiatus to recover from the "burnout" and stress he sustained from making the album and preventing leaks.
Recently in 2022, Uzi has undergone an exciting and rejuvenating second wind. At the start of the year "Rage Music" and "Space Cadet", two throwaways from a draft of Pink Tape, were leaked on the internet, and impressively, they sound like nothing Uzi has ever done before. The hype for the album reached a new high when he released the Red & White EP in the summer, with "For Fun" briefly becoming a viral TikTok dance.
Of course, now, with the international success of his new song, "I Just Wanna Rock", it's hard to put a finger on what Pink Tape is going to sound like. Some claim it to be a complete Jersey Club album whilst some fans are hoping for the more rage trap sound he's been experimenting with alongside Yeat. Either way, the unpredictability of Lil Uzi right now is exciting and could make Pink Tape one of the most experimental and varied Hip-Hop albums of the year.
Update READ> Lil Uzi Vert: Pink Tape (Album Review)
4. Asap Rocky – All Smiles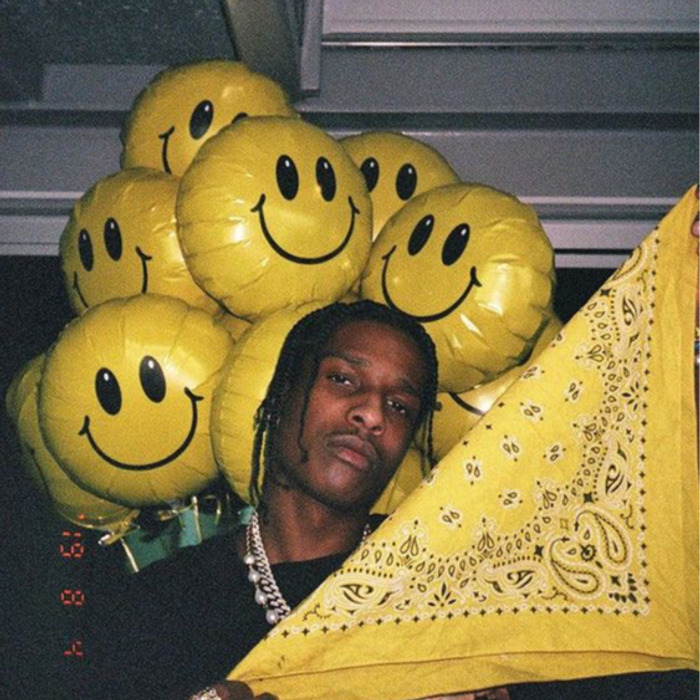 The notoriously elusive Asap Rocky, has made the release date for his fifth album as unpredictable as his fashion sense. First announced at the start of 2021, All Smiles was set to release in the summer of the same year and, according to a GQ Interview, it was said to be "90%" complete. Roll on two years later and we're still no closer to see if or when the album is coming out.
Many fans see this album as an opportunity for redemption for his earlier controversial release "Testing", which was released in 2018. Other fans see it as a chance to build off the experimentation that "Testing" provided and create an even more outlandish project.
The hype for All Smiles has been mostly sustained by three songs, "D.M.B", "Shittin Me" and the Playboi Carti featured, "Sights (Our Destiny)". All three are actually great songs and sound like a really interesting soundscape for a full-length project.
However, with a baby on the way with his newfound love Rihanna, it's uncertain if Rocky will even have the time or the right headspace to market an album, only time will tell.
3. Tyler the Creator – TBA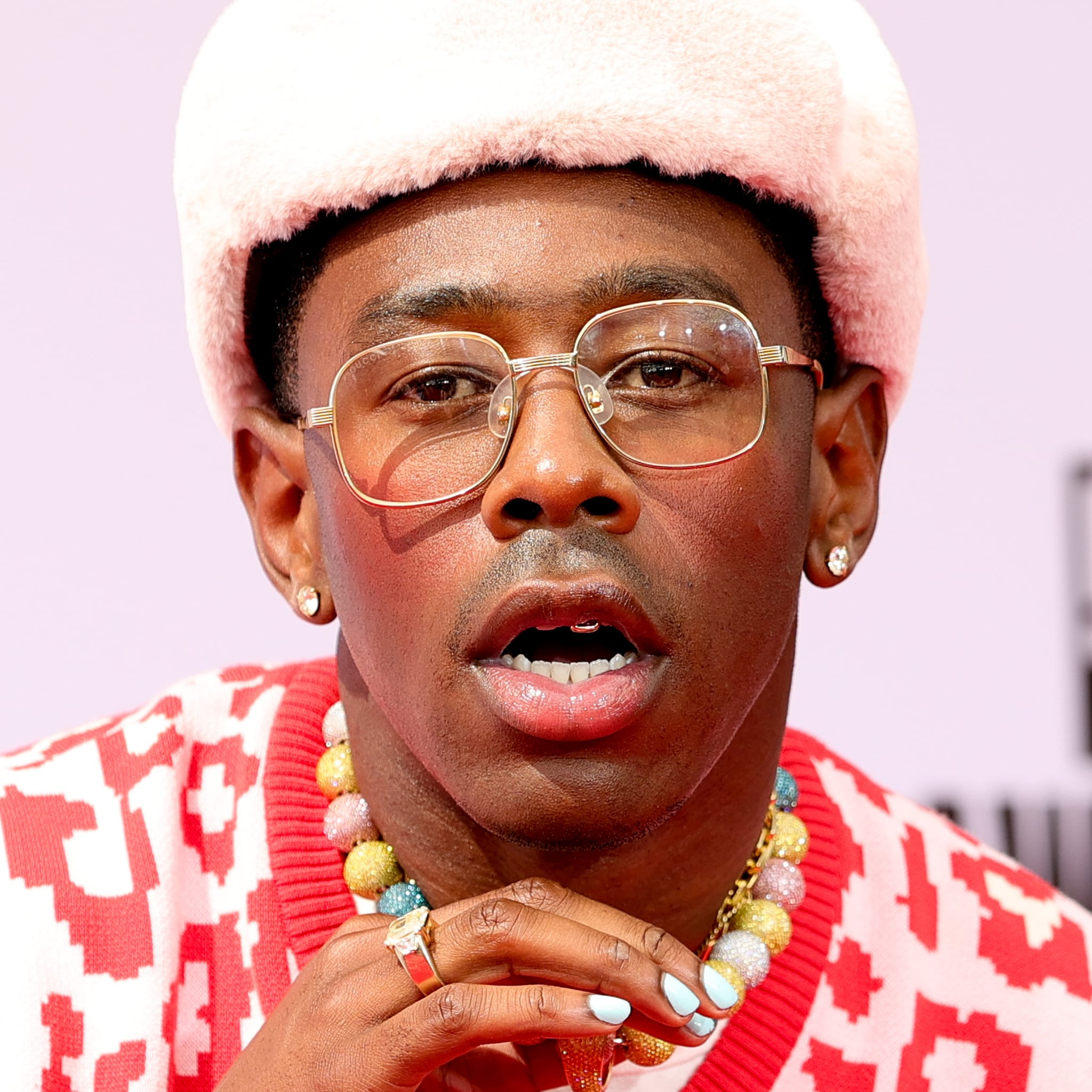 Although Tyler is yet to announce the release of any new music, we know that he is more or less bound to release something due to his habitual "two-year cycle". His last album, "Call Me If You Get Lost" went down a smash hit with critics and fans, even winning a Grammy for Best Rap Album of the Year, leaving everyone wondering "what the hell is he going to do next?".
It's no secret that Tyler is the epitome of the word "unpredictable" and also the epitome of the word "genius", there's no guessing to what sound he'll create or avenue he'll go down with his next project and that's what makes it one of the most exciting. In the past six years, Tyler has given us three albums, all of which are viewed by the Hip-Hop community as potential classics. He may just have another one in the bag.
2. Playboi Carti – Music
Yes, Carti really has called his latest project "Music". Despite its arbitrary name, "Music" is easily one of the most exciting albums on the list and has the potential to be one of the most impactful albums of the year.
Carti's last album "Whole Lotta Red" went from being universally panned to universally loved in a matter of months, making Carti seem like some sort of "ahead-of-the-curb" trendsetter that has the power to shift the sound of rap at will. The album essentially birthed a whole new generation of rappers in its wake. Some of the best underground artists from 2022, borrow from the sound "Whole Lotta Red" created, making it one of the most impactful albums in recent memory.
Just like his mentor Asap Rocky, Carti likes to make the release date of his albums a guessing game, so there's really no telling when this is coming out. However, when or if it does, it could potentially change the sound of rap…again.
1. Travis Scott – Utopia
Travis's last release, Astroworld, was an international hit that had one of the biggest songs of the year with "Sicko Mode" in 2018. It's tour was adored by fans and critics, and Travis's stardom rose from popular rapper to international superstar in a matter of months. However, since then Travis has faced his own personal struggles and caught a lot of backlash due to the tragic deaths at his disastrous Houston Astroworld show.
Many see this as a comeback album for Travis. An album where he more or less has to bring his all to redeem himself and reclaim the hearts of the fans he's lost.
Not much is known about how the album sounds or what it's theme is. Looking at one of his Instagram posts, it seems to follow a futuristic or interstellar theme, similar to that of Astroworld.
After four years Travis fans are foaming at the mouth to hear what he's cooked up. There's never been this long of a wait for a Travis album, which will make it all the more memorable when it comes out. Even if it may not live if up to peoples expectations, Utopia's release could be a moment to remember in the Hip-Hop community.
Written by Jake Campbell.